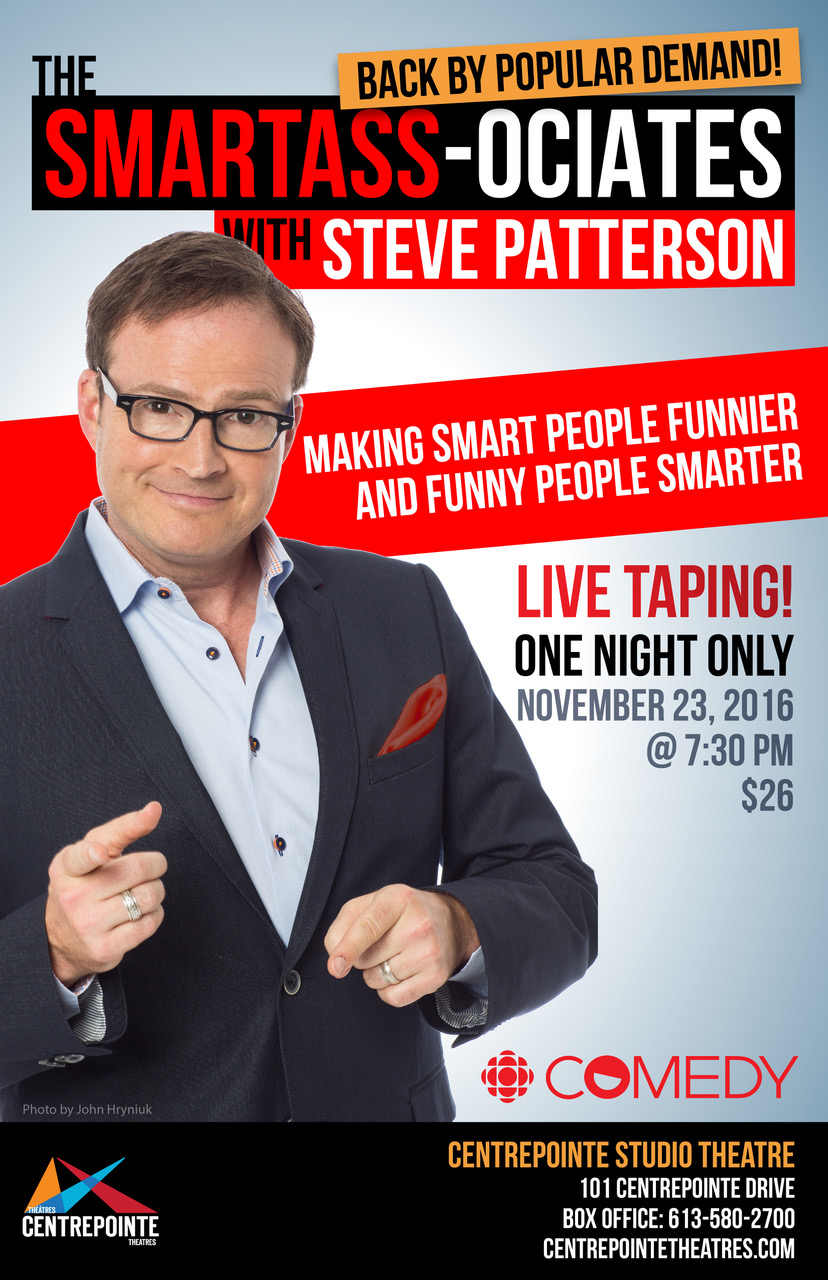 Smartass-ociates Live Taping
One Night Only November 23, 2016
Centrepointe Studio Theatre
If you're a fan of CBC Radio's "The Debaters" then there's no debate you're going to love, the Smartass-ociates with Steve Patterson.
For one thing, it stars "The Debaters" host Steve Patterson and some of the very same hilarious comedians who mix laughs with logic week in and week out on CBC.
But this show takes current affairs to a whole new level as Steve speaks to – and laughs with – some of Canada's most interesting newsmakers, experts and industry leaders about headline stories.
These in-depth conversations will go where no journalist has gone before and have you laughing so hard you won't even realize that you're learning.
Then, to make the laughs even louder, some of Canada's funniest stand-ups will perform a customized set based on the topic at hand and then sit down with Steve and the featured guest in a discussion that is as entertaining as it is enlightening.
The Smartass-ociates with Steve Patterson. Making smart people funnier. And funny people smarter.